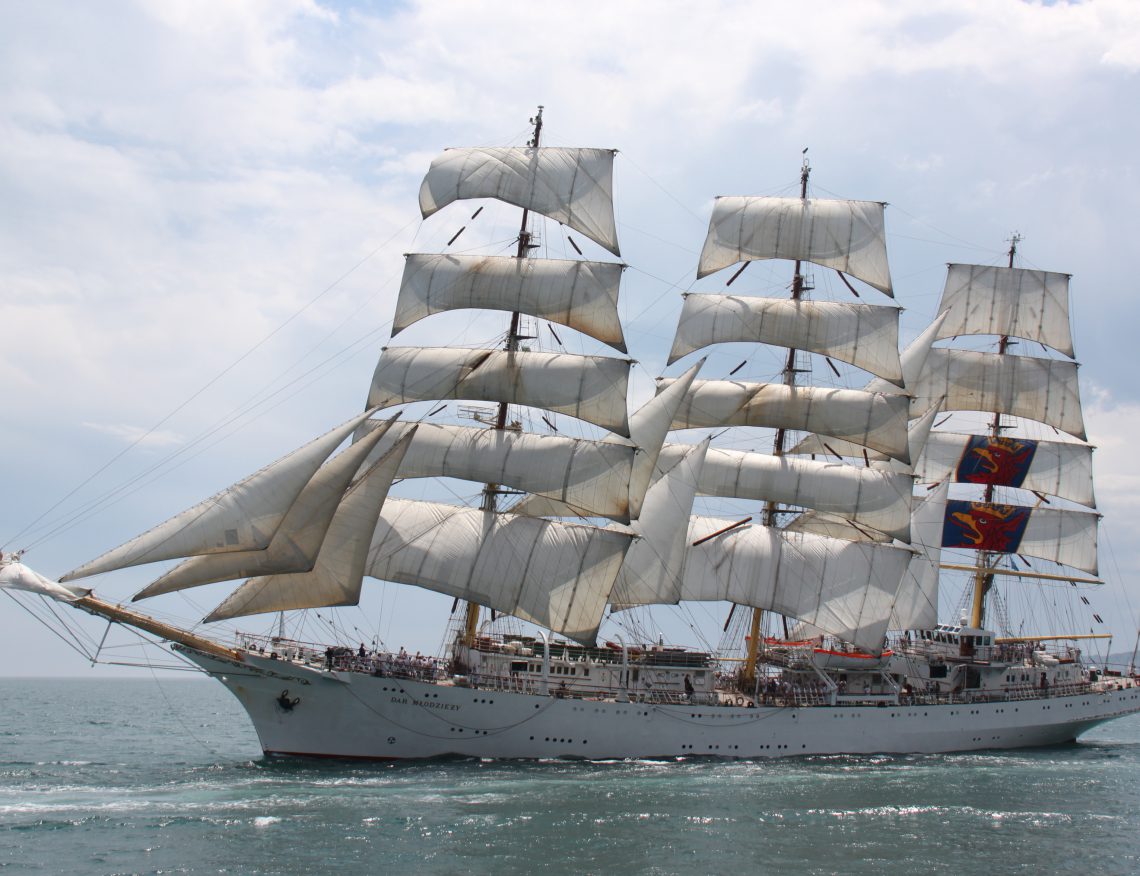 Type of unit: Tree-masted frigate
Length: 108,6 m
Width: 14 m
Height: 50,1 m
Draught: 6,6 m
Construction year(s): 1982
Home port: Gdynia
Flag: Poland
Crew: 176
Speed: 17,8kn
Ship displacement: 3015 t
Tonnage: 2255 GRT, 676 NRT, 698 DWT
Number of sails: 26
Sail area: 3015 m2
A training sailing ship, built by the Gdańsk Shipyard under the direction of Zygmunt Choreń.
In 1983, he took part in a sailing ship rally in Japan, and a year later in the Canadian Operation Sail. In 1986-1987, he circled the Earth by way around Cape Horn. In 1992, he celebrated the 500th anniversary of the discovery of America with a cruise to the USA.
He participated in the Operation Sail (Cutty Sark Tall Ships' Races): 1982, 1984, 1986, 1995-1996, 2001, 2002, 2003, 2006.