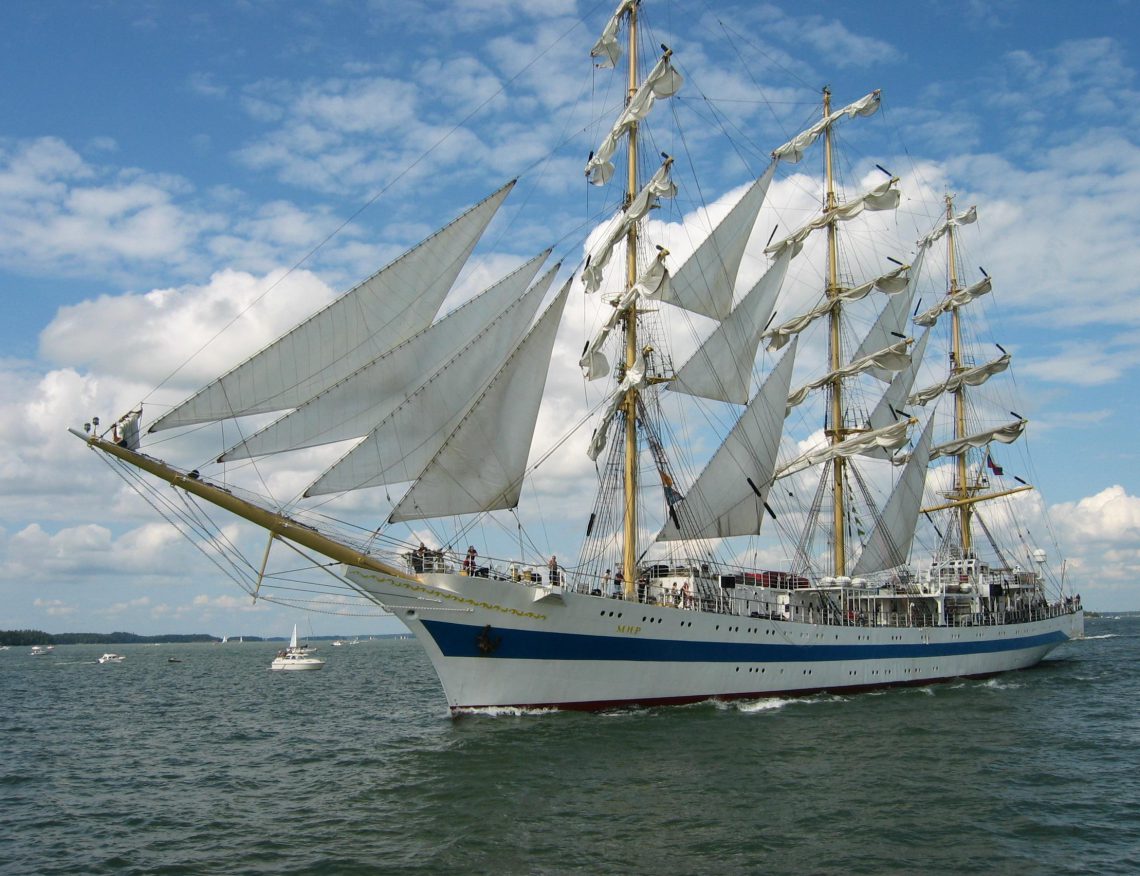 Type of unit: Tree-masted frigate
Length: 109,4 m
Width: 13,9 m
Draught: 6,3 m
Construction year(s): 1987
Home port: Sankt Petersburg
Flag: Russia
Crew: 199
Ship displacement: 2385 t
Sail area: 2771 m²
Number of masts: 3
The ship was designed as a training sailing ship for 70 to 144 cadets. However, it can carry up to 199 people.
He participated and won many regattas, e.g. in Cutty Sark Tall Ships' Races, winning numerous awards. He became the absolute winner of the Great Columbus-1992 Regatta, held as part of the celebration of the 500th anniversary of the discovery of America by Christopher Columbus.
Currently, Mir also conducts paid cruises, one-day cruises and flights between ports.