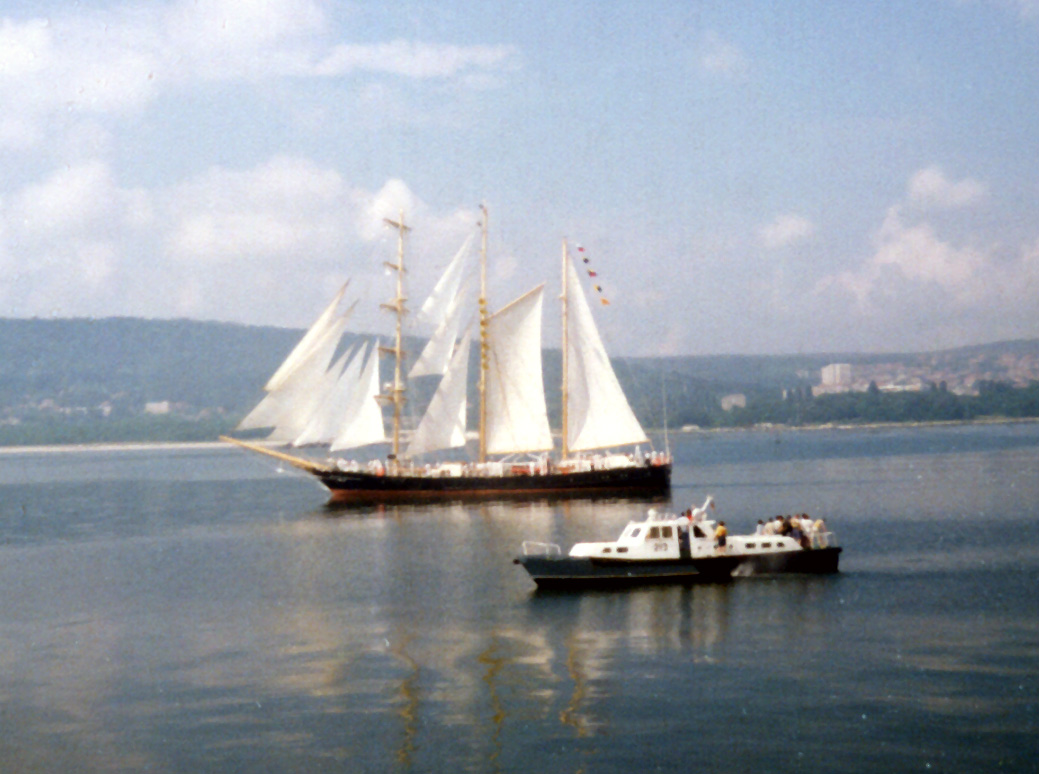 Type of unit: Barquentine
Length: 52 m
Width: 8,1 m
Draught: 3,2 m
Construction year(s): 1984
Home port: Varna
Flag: Bulgaria
Crew: 51
Ship displacement: 247 t
Number of masts: 3
The Kaliakra training vessel is a symbol of Bulgaria's maritime heritage. It is also one of the fastest and most beautiful sailing ships in the world. Kaliakra was built in the Gdańsk shipyard in 1948 and currently belongs to the Bulgarian Steamship Company. This ship was designed for training and qualifying students of the Maritime Academy in Varna – future officers of the Bulgarian merchant fleet.