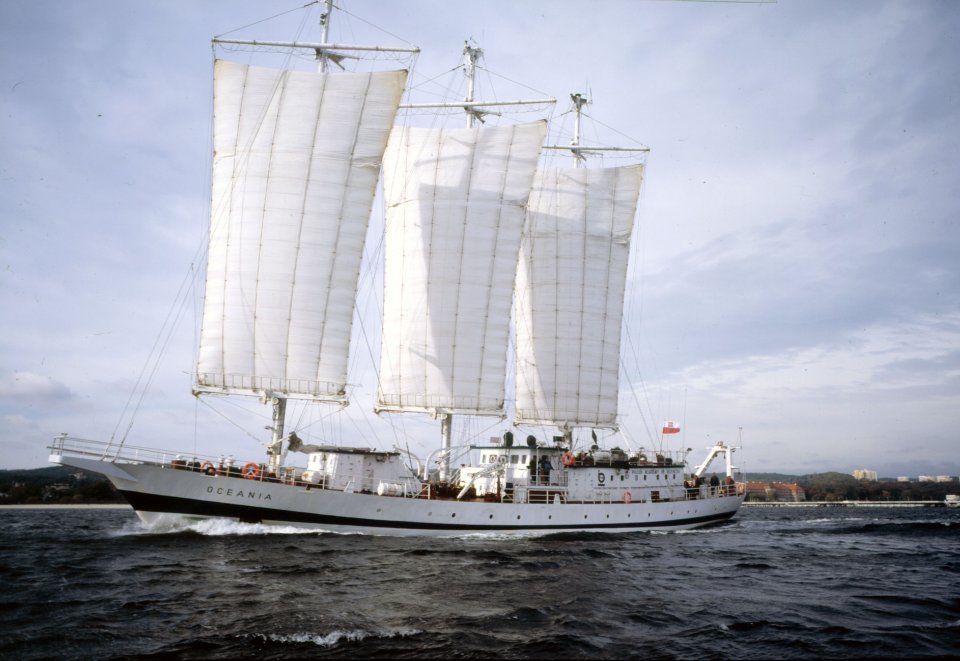 Type of unit: Brig
Length: 48,9 m
Width: 9 m
Height: 32 m
Draught: 3,8 m
Construction year(s): 1985
Home port: Gdansk
Flag: Poland
Crew: 27
Speed: 13kn
Ship displacement: 370 t
Number of sails: 3
Oceania is a steel, three-masted sailing ship with experimental screen sails.
It was built in 1985 in the Gdańsk Shipyard for the Institute of Oceanology of the Polish Academy of Sciences, Homeport Gdańsk. The hull was built on the basis of the plans of ORP Iskra and STS Pogoria. The experimental sails are operated hydraulically. Originally, there was a single four-sided sail on each mast. For this reason, Oceania was classified as a frigate. After the renovation, the yard was removed from the last mast and now it should be classified as a brig.