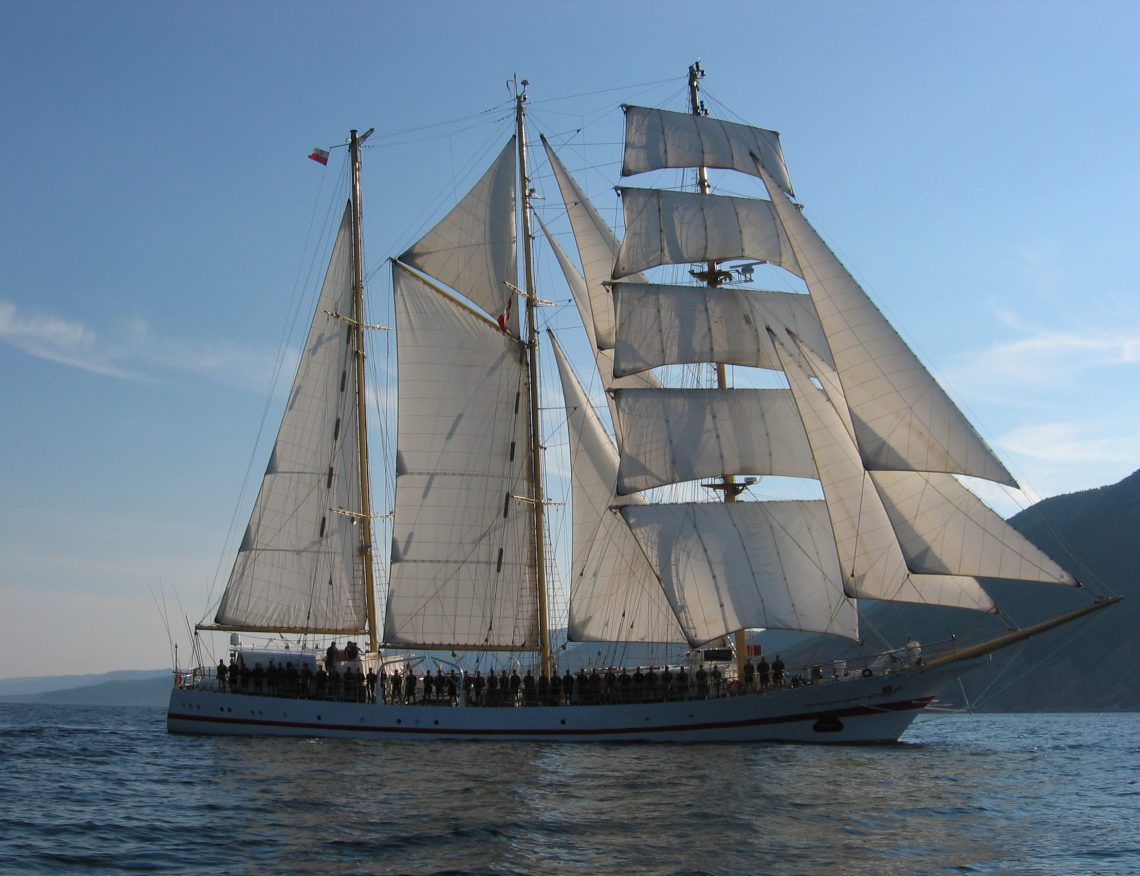 Type of unit: Barquentine
Length: 49 m
Width: 8 m
Draught: 3,8 m
Construction year(s): 1981
Home port: Gdynia
Flag: Poland
Crew: 61
Speed: 16,5kn
Ship displacement: 380 t
Number of sails: 15
The gaff-Bermuda barquentine ORP "Iskra" of the B79/II design was built in the Gdańsk Shipyard. Lenin to replace the distinguished schooner of the same name, which was decommissioned in 1977. The unit is one of the three twin ships of the project, designed by Eng. Zygmunt Choreń. In addition to it, the STS "Pogoria" flying under the Polish flag was also built (as the first in the series), and the "Kalikara" belonging to the Bulgarian Navy (later two more similar units were built – the Polish experimental sailing ship R/V Oceania, and the Canadian "R/V Oceania" built in Szczecin Concordia"). ORP "Iskra" was laid down on November 11, 1981, and the ship was launched on March 6, 1982. The flag of the Navy was raised on August 11, 1982.
The tasks of the current "Iskra" are the same as its predecessor. The ship continues sailing traditions in the Polish Navy. On board, cadets of the Naval Academy take part in their candidate and seafaring practice. In addition, the ship often goes on cruises with the youth of the Maritime and River League.