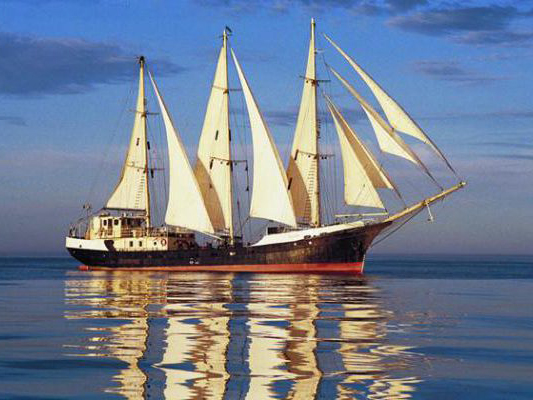 Type of unit: Barquentine
Sail type: Bermuda schooner
Length: 53 m
Width: 7 m
Draught: 3,05 m
Crew: 30
Construction year(s): 1995
Number of masts: 3
Number of sails: 10
Tonnage: 220 t
Speed: 8kn
Sail area: 642 m²
Estelle is a Finnish sailing ship used for Fair Trade, development cooperation, as well as for raising public awareness and other similar activities. From the mid-1980s to the mid-1990s, Estelle, practically a wreck, was restored and restored for use by volunteers, using recycled materials. In 2002, she came to Angola with a cargo of humanitarian aid, bringing back local handicrafts from small producers.
Estelle is the largest sailing ship used as a merchant ship in Europe. Thanks to this, it is one of the most environmentally friendly means of transport on the seas. It is also a great tool to reach out to people to raise awareness.